Kingdom Culture in Every Sphere
ROAR Mountain Group is an online community that encourages connection with others. Our goal is to make this a place where modern day reformers feel they can belong.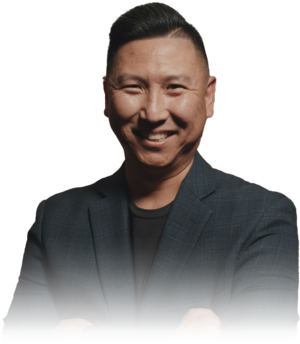 "Let's go outside the four walls to see lasting change in society."
Tony Kim founded ROAR Academy in 2014 to equip, empower, and emancipate people to go outside the four walls to see lasting change in society through revival and reformation. He has dedicated his life in service to seeing Heaven on Earth through revival and reformation and has fathered and discipled many others to do the same.
ROAR Academy is for you if you want to:
• Discover and activate your spiritual gifts and the supernatural in your everyday life.
• Practice and understand Biblical methods for transformation.
• Partner with Holy Spirit to fulfill your God-given purpose.
• Increase your capacity to lead, influence, and shape culture.
• Receive impartation from global leaders.
IDENTITY
Becoming Your Future Now
LEADERSHIP
The Power of Servanthood
HOLY SPIRIT
The Spirit of Jesus
SUPERNATURAL
Demonstrating God's Kingdom
HEAVEN'S LANGUAGE
Hearing the Voice of God
REVIVAL & REFORMATION
Blueprint for Transformation
KINGDOM NOW
Gospel of the Kingdom
REVIVAL
History & Now
ASCENSION GIFTS
Developing Your Five-Fold Anointing
APOSTOLIC CULTURE
Developing A Transformation Mindset
REFORMATION
History & Now
THE REFORMER'S WAY
Transforming Your Community
Students and graduates talk about ROAR Academy
After 25+ years working with top global professional service firms, I was at a crossroads. ROAR Academy took me into a deeper understanding of leadership, emotional intelligence, and personal wholeness.
EMILY CHOW // ROAR Academy Student
Tony's teachings equipped me to be able to lead in an environment that didn't allow me to talk about God.
AUDRIA GIBSON // ROAR Academy Graduate
"Don't be alone on the sidelines watching the world go by. Come join us!"
"Get the tools and foundation you need to go out into the world and see transformation!"
"As a professional ballet dancer, ROAR Academy taught me how to bring Kingdom culture to people who may not understand the Bible."
"We're excited to be a part of ROAR Collective and ROAR Academy. God's been moving powerfully and we're just getting started!"